How I travelled the world and still managed to make a great living
I have three major loves. In no particular order they are sports, travel and technology. Combine these three amazing things and you get this article. For the past 2 years I have been travelling the world while still being able to place all my bets and stay connected to the internet, all the while keeping my data completely secure.
My dream, which I was living for those past 2 years was to travel the world and see all the major attractions while still making money. If I could make more then I spent on plane tickets and hotels every month then I could do this forever. I am currently planning my next trip which should last the whole year, I will be watching every tennis major and following the ATP tour around the world, all the while visiting many new places and making money.
From mid '07 to mid '09, I travelled to England, Ireland, Scotland, France, Italy, Monaco, Canada, Germany, Spain, Austria, The Netherlands, Russia, America, Mexico, Cuba, Costa Rica, Guatemala, Honduras, Nicaragua, New Zealand, Singapore, and Malaysia.
In all these places I had fairly reliable internet connection, apart from Cuba, where the internet seems to work when it wants to. I was able to log in, check my emails, place bets and watch my profits grow. There were a number of ways I connected and a number of different things I used to keep my data as secure as possible.
Connecting to the Internet
There are many different ways I connected to the internet. These included mobile broadband, Wi-Fi, internet cafes, hotel connections, Airport Wi-Fi, and 3G mobile phone networks.
Mobile Broadband

These USB devices have become very popular around the world in the last few years and are getting cheaper every day. I even have one in Australia in case my home broadband ever goes down. These devices connect to your laptop via the USB port and you just need to install the software and connect and your online as long as you are in a coverage area. If you are in a poor coverage area you may only get dial up speeds, but it was still adequate for placing bets. In the UK, I went with 3 Mobile wireless broadband which cost $200 for the prepaid option. This required no bank account info or ID to purchase. It gave me 12gig of access that could be used over a year and worked all over the UK. As I spent 9 months travelling and living in the UK, this device was a life safer. You can see more info about costs for these devices here. The same usb mobile broadband devices are available all over the world, I have bought them in Australia and the US as well.
Wifi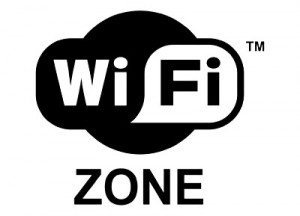 Most pubs, mcdonalds, starbucks and so on offer free wifi. Sometimes a purchase is necessary to get a password to access the wifi.
Internet cafes
If you have any of the Lonely planet books while travelling, they have all the internet cafes around the area you are in. These places charge per hour. I paid anywhere from 50cent to $5 per hour at internet cafes.
Hotel connections
Whenever I book a hotel I make sure it has in room broadband or at worst some sort of internet connection. The majority of hotels around the world now have some way to get online and usually it is included in the room price, if it isn't they usually charge a stupid price to get connected. At the marriot in Bristol I had to pay 15pounds for 24hours access, luckily that was the day Volandri beat federer and I made 1000 times the cost of that connection, and that one bet paid for the next 6 months of travel.
Airport Wifi
Same as above really, sometimes it is free, most times you will have to pay. I spend a lot of time in airports and am usually in the club lounges where internet is free. A good reason to get a FF card and join airlines rewards programs.
3G Mobile phones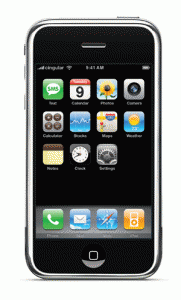 This is deffinantly a last resort, as roaming charges are extremely expensive, costing about $5 a megabyte. I have an iphone that is not locked to any one carrier, so in each new country I get a prepaid sim card and this makes things cheaper. The new iphone can also connect to your laptop, so you don't need to use the tiny screen to surf the net.
Keeping your details safe
So now you have many choices of how to get connected in other countries, the next hurdle is making sure everything you send is secure. Another thing to keep in mind is that most bookies will get suspicious if your logins are coming from other countries, so either tell them beforehand you will be travelling or use one of the following options below.
Depending where I am in the world and what sort of connection I have, I use a number of different things to make sure all the data I send over the internet is secure. I use logmein, vpns or proxy servers.
Logmein
I have a computer at my home that is on 24/7. Whenever I travel I also let any friends or family live in my house rent free on the proviso that they make sure my computer is always on and my internet is always connected. If there is ever a problem I can give them a quick call and get them to fix anything.
Logmein is a program that allows you to log into your computer from over the internet. So once I am connected to the internet I then log into my home computer and place all my bets over my homes internet connection which I know is secure. The overseas connection only intercepts data between my laptop and the logmein website, so it makes it 100% secure. I use this 99% of the time to place my bets, check my emails and bank accounts. I use the free version of logmein.
VPN
Virtual private networks are another secure way to place bets and do other browsing, once you are connected to the internet you then connect to this private network and all data is routed through that. This will give you a static ip address from whichever country you want it to. The company I use charges me $15 a month. To find out more about VPN's visit the wiki page.
Proxies
I rarely if ever use proxy servers. I would never use one that I hadn't looked into. These allow you to connect to a server anywhere in the world and have all data routed through it, much like a VPN tunnel, but some proxies are run by criminals who then look at everything you do and can steal your username and passwords. Only use a proxy server if you trust the server 100%.
Connection Devices
Now we know how to connect and how to keep our data secure. The last piece of the puzzle is the hardware. There are hundreds of different laptops designed specifically for travel. For the last 4 years I have been using a stock standard dell Inspiron with a 12inch screen, it is small enough to carry around yet big enough to watch TV shows and movies when I'm bored. Netbooks are fairly new and I love the functionality of them. I will be buying one before my next trip. One other thing to think about is how much battery life the laptop has, as sometimes there might not be any power points around for hours at a time.
How to get started
That's it, you now have the hardware, connection and security. All you need to do now is throw that dart at a world map and book a ticket to wherever it lands. Once you get into the flow, it really is easy to work and travel at the same time. Travel is one of the greatest things you can do and it has made me a better person. Waking up each morning in a new place always brings a smile to my face and then logging in to see another winning night and more profit in the bank just makes that smile even wider.
Let me know if you're planning to travel and work soon in the comments section. If you would like more in depth advice just contact us in the forums. Let me know if you would like me to post some travel stories and picture, I have many of both.