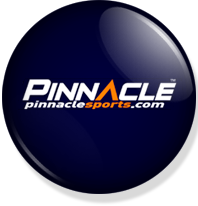 It appears that PinnacleSports has been sold to undisclosed buyers. Whilst rumours are going around that it is a Las Vegas firm, evidence suggests a UK or Ireland company.
And this makes perfect sense. It wasn't long ago that Pinnacle had to close its doors to all UK customers, and hence would have lost a big chunk of their turnover. Perhaps it's only a matter of time until other countries follow the same suit. Being based in Curacao – which is in the Caribbean Sea – probably didn't help their cause, and if they were going to stay ahead of the bunch, then a move, or change of direction really had to occur.
I said, stay ahead of the bunch, because we at Sportpunter rate PinnacleSports the number 1 bookmaker in the globe. Out list of recommended bookies is shown here.
And why not? With up to 102% markets, and their statement that they never ban or limit anyone, there is really no other bookie that comes close.
So how do PinnacleSports survive with such rules? Simple. They don't advertise offline, which helps keep their costs down, and they rely on high turnover and smart gamblers to make the markets as accurate as possible. Their lines move instantly on any decent bet, more so on some punters than others, and they release odds with small maximum bets early, and increase the amount one can bet until the start of the match, when the odds are more efficient.
But with the UK out of the market, their turnover will be a lot less, and as stated before, if more countries say no to Pinnacle, then their whole model is in ruin. As I said, they rely on high turnover and large limits to smart gamblers.
The sports gambling industry would take a massive blow if PinnacleSports were to exit the scene. Not only because the smart money would have to bet elsewhere and accept lower limits at worse odds, but also because there are many other bookmaker sites that rely on PinnacleSports to frame their own market (Matchbook for one).
So what will happen to Pinnacle from now on? Will it continue to run as is? Well if they can get the UK back, then increased turnover will only help Pinnacle as well as helping out everyone who bets there. But considering that it was sold, most likely, to someone either in the UK or Ireland, will the new owners inforce UK and Ireland bookmaking techniques?
This of course means, banning successful punters and give out bad odds.
Banning successful punters, will at first give PinnacleSports a greater profit, however, without the successful punters framing markets, it will mean that the next string of punters will have better odds to work with and hence it's hard to say if Pinnacle will increase or decrease profit with this technique.
Having worse odds, maybe equivalent to the standard bookmaker, will make Pinnacle less enticing for smart punters. Whilst the percent made on turnover will increase for Pinnacle, the amount of turnover will decrease, most likely netting the bookmaker with a lower profit overall.
But there is one thing that PinnacleSports could do that will increase turnover.
Advertising.
Holding a licence in the UK (and also Australia, the slowly opening USA and other countries) will welcome back the UK customers, and increase their customers. Surely Pinnacle (who pride themselves on not advertising), will have to come to the conclusion that advertising in countries where they are allowed to operate, will only help their bottom line. Tom Waterhouse is an obvious example here.
Ohh, and a website that doesn't just look like a list of numbers (us pro punters love it, but it's boring to the average joe), and a social media onslaught (sporstbet have to be the best in the world at this), would help every little bit.
So let's hope that the new owners of PinnacleSports have the right idea. Keep the same business model, but increase on it, by obtaining access in the UK, and hopefully a little bit of advertising.