Rugby Union's Super 15s 2015
Model
,
Sport Models
|
admin
| February 10, 2015 at 12:49 pm
---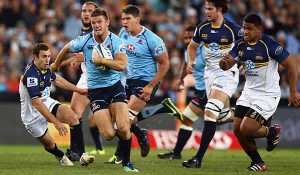 Rugby Union's Super 15s tournament is set to start this weekend, and once again Sportpunter will be providing predictions every weekend.
This will be our 13th season in a row that we are released predictions for S15, and if history repeats itself we should have a very good year indeed. Despite a small season, we have made in total 9.2% ROI from 821 bets over the span that we have been predicting for, with the last two years being in the top 3 as far as profits go.
Matches in which we did well at included a round 6 match between the Western Force and the Chiefs. We had the force a 47.4% chance to win, and at odds of 3.77 it paid very well indeed. That very round the Lions defeated the reds at odds of 2.31 (we rated them a 66% chance to win), and the Hurricanes defeated the Crusaders at odds of 4.01 to cap off a fantastic weekend.
As per normal a lot of the profits came in the early rounds, so make sure that you get in early to get the winning predictions.
Subscriptions are now available on the website. See here for more details: http://www.sportpunter.com/sports/rugby-union/