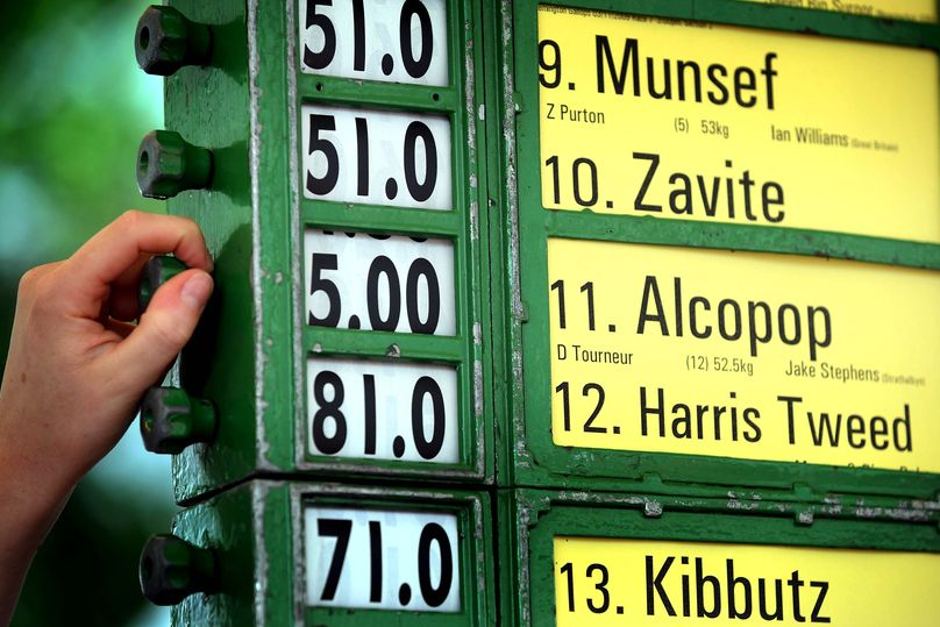 One of the most important aspects of gambling might well be what to bet on, it might also be how much to bet, but equally important is where to bet.
You want to make sure you bet with a range of bookmakers that will constantly provide you the best prices as well as the best security. Getting the best price is massive in sports gambling, and if you don't already shop around for the best price then you are already behind the eight ball.
Sportpunter has decided to do the dirty work for you and we have listed below our best and most recommended bookmakers. Please click on any of the links and sign up if you haven't already done so, because if you are not signed up to these bookmakers, then you are already a step behind the best gamblers in the business.
1. Pinnacle Sports
Pinnacle is the best bookmaker on the planet. Whilst they will never offer you any bonus incentives or sponsor a major soccer team, they will constantly provide you with the best odds. With the best odds you will guarantee that your profits will be higher and your bank will increase quicker. What's more is that they will never ban you even if you are very successful. Signing up at pinnacle sports is a no brainer. If you are not signed up with them already then make sure you do it now: click here to check them out: Click here for Pinnacle
2. Betfair
Betfair entered the sports betting world as a breath of fresh air. Their punter to punter rationale was revolutionary and they changed the entire market when they started up. It can be a little complicated for some new punters, but once you get the hang of it, there is a wealth of opportunity. If you love horse racing, then there's no better place. And for the sports betting nut, there is amazing value in all European and Australian sports. The amount that one can bet can be endless depending on the sport, and they have the advantage of being able to bet inplay on almost every event. Once again, betfair is a crucial addition to a successful gamblers repertoire. Click here to check them out: Click here for Betfair
3. Matchbook
Matchbook are the big newcomer in the gambling industry. Like betfair they are an exchange, however all their sports have seeded prices that mimic Pinnacle and other bookmakers. Matchbook is a must for punters who want to bet a lot and there reasons why this is so. Firstly, one can bet at pinnacle and matchbook at the same time (or very close) and hence bet twice as much at each of those bookies limits. Secondly, one can also suggest a price to bet that is better than pinnacle and achieve better odds than what is seeded, and get the best odds in the business. Their commission structure also means that you will pay less commission than betfair, which makes it attractive as well. If you are a serious gambler, then matchbook must be on your list of bookmakers that you need to sign up to. Here's the link: Click here for Matchbook
4. Sportsbet
Probably one of the most recognised bookmakers in Australia. It's important to have a few bookies in Australia especially if you intend on betting on the Australian sports. If you are betting NRL, AFL or love the ozzie horses, then this one is for you. They offer great deals on horse racing, and have plenty of promotions which make certain markets very enticing. Link here: Click here for Sporstbet
5. Palmerbet
A new bookie on the scene, that has potential growth. Worthwhile signing up if anything for their $2 lines that they have advertised for all AFL and NRL matches each Friday from 4pm to 7pm. A good addition to your portfolio, although maybe not an essential one: Click here for Palmerbet
6. BetOnline
BetOnline offer good high amounts to bet on all sports and are a great addition to any punters betting portfolio. Their odds mimic pinnacle at times, so they are extremely competitive prices which is great for the pro punter as well as the casual. Well worth signing up, but they will require a reasonably large amount of proof of your address and ID before withdrawing. Click here for BetOnline
7. TopSport
The father son combination of Topsport has been around for over 25 years, and to be honest they know their stuff. Those in the business will know that Topsport are probably the smartest bookies in the business. Their horse racing is almost second to none, and their sports betting will take big bets. They are very slow to limit your accounts as they love to have the turnover (much like pinny). A must have for any serious punter. Click here for TopSport