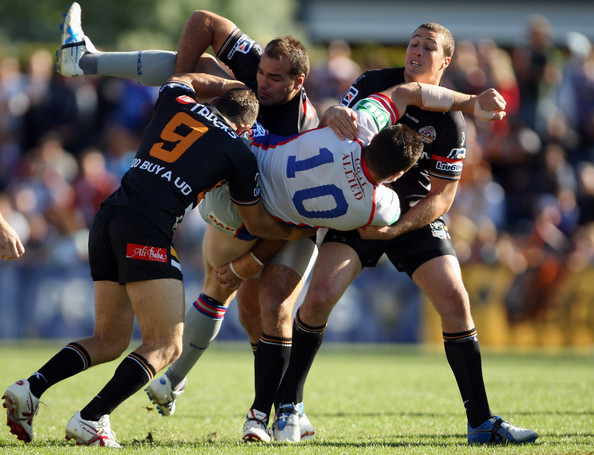 Both Sportputner's Rugby Union and Rugby League model's have cleaned up at the start of this season with amazing massive wins.
Firstly the Rugby Unions S15s model has started the year in amazing good form. With massive wins including the Lions in round 1 @ 5.04, and again in Round 2 @ 4.18. Last Saturday was especially good with three winners in a row, including the Western Force @ 3.77. So far this year we've had 23 head to head bets for 13 winners at an amazing profit of 76.7% ROI. This is the 12th year in a row for our Rugby Union model, and over than span of time we've accumulated an incredible 9.2% ROI.
With similar results to the S15s, the new player based NRL model has started fantastically well. We've put a bit of effort into the NRL model this year with the new player based stats, and it has already paid dividends. We've had 20 bets for 13 winners at an incredible 53.3% ROI. Big winners include St. George in round 2 @ 3.56 and Wests Tigers in Round 3 @ 4.89.
But probably the biggest winner was Gold Coast over Canberra last weekend. Despite offering odds of 2.73 for the win, our model rated them a 72.7% chance. Gold Coast won by 12 points, which could have been a lot more had they been able to kick straight.
Both the rugby union and Rugby League models are free of charge, or which you can find details here for rugby union and here for rugby league.
Hopefully, we will have some more winning weeks to come
Best of punting luck
Jonathan
www.sportpunter.com