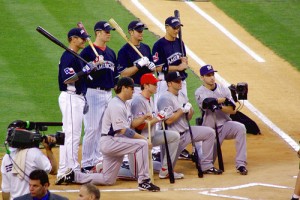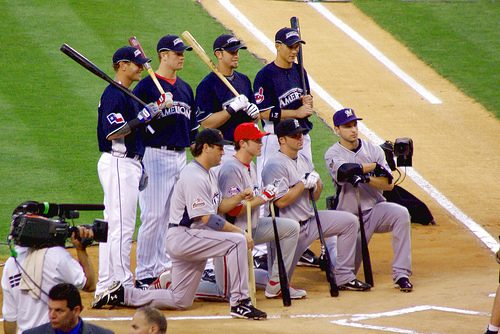 The Major League Baseball season is about to start and already we have futures predictions for the number of wins that every team will have. These are available below. Our baseball model has been going great guns, last year making 3.1% ROI h2h betting and 4.6% ROI betting totals. With nearly 1600 bets for the year, there is a lot of turnover in baseball because of the sheer number of games being played. Hence the potential for profits is massive. Full results are available here.
Predictions are generally given out around 5pm AEST, so it should suit most punters here and around the world.
To sign up to Sportpunter's and Crdog's MLB model or to view the prices click here.
Anaheim Angels 76.8
Baltimore Orioles 80.9
Boston Red Sox 103.4
Cleveland Indians 67.4
Chicago White Sox 81.6
Detroit Tigers 88.5
Kansas City Royals 66.9
Minnesota Twins 82.1
New York Yankees 90.4
Oakland Athletics 87.8
Seattle Mariners 72.1
Tampa Bay Devil Rays 84.2
Texas Rangers 90.1
Toronto Blue Jays 76.2
ATL 85.5
PHI 92.7
WAS 73.8
NYM 78.4
FLA 79.5
HOU 60.6
CHC 84.4
STL 87.8
CIN 88.3
MIL 80.3
PIT 70.6
SD 73.2
SF 91.0
ARI 77.6
COL 81.8
LA 79.0