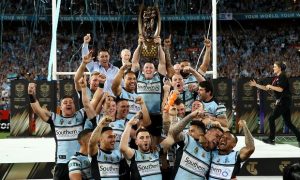 The NRL season is set to star this Thursday and once again Sportpunter are giving out predictions. Every day that there are matches at 11.30am predictions will be uploaded, and hopefully they will be as successful as the past.
For the past three years that we have had a player based model, we have seen a profit on turnover of 8.2%
Subscriptions are now available to purchase, and you can double up with AFL to make things cheaper. Make sure you get on early, as results show especially that early rounds can profit even more.
Details here: http://www.sportpunter.com/sports/rugby-league/