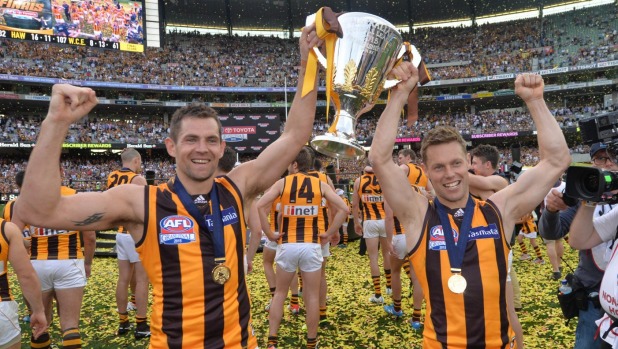 The AFL 2016 season is set to begin today. Well at least the pre-season is. And once again Sportpujnter will be providing predictions for the upcoming season.
Predictions for tonights match between Hawthorn and Carlton is now on the website, but I do issue caution on betting these pre-season matches. Despite the model taking into consideration who is playing, coaches will often play a player out of regular position, or for a limited time on field to test a few options for the upcoming season. New and untried players will probably get a longer run on the field than normal. Carlton have listed a near full lineup, with only Patrick Cripps the obvious non inclusion. Whilst Hawthorn will be without key forwards Roughhead, Gunston and Rioli, as well as Shields, Burgoyne and Frawley. Results from pre season matches will not be included in our betting history.
Sportpunter's AFL Model has long been providing profits. In fact 2015 was our 17th year of predicting AFL results. All years have seen a substantial profit with the exception of 2006 and 2008 which had a  loss. On average we have gained 11% ROI over the years.
We have made 12.1% ROI from 1589 bets since 2005 betting on the line, and 10.7% ROI from the last 2366 bets betting h2h since 1999. More recently the results have even been better with 15.5% ROI made betting the line in the last 7 years All the betting histories are shown here.
With 2015 now behind us, we are now offering subscriptions for 2016. Click here to view Sportpunter's AFL model in 2016 and lets have another great year in Sportpunter's most favourite model.