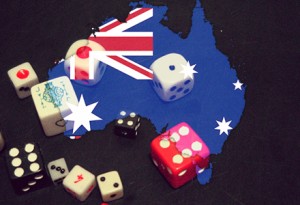 The Australian Interactive Gambling Act that was passed in 2001 by then Prime Minister John Howard is in dire need of an update. The Act was created before smartphones were common place, and when the internet was in its infancy.
In play gambling was determined to be illegal, unless one rang up the bookmaker. Seems like a strange rule indeed, but one of the reasons why this was the case, is that the government were scared that digital TV could display odds whilst a sports game was in-play, and that TV viewers could simply use their remote controls to place a bet.
Kerry Packer was all over it.
So this clearly outdated law was put in place. The world has changed remarkably since. And recently there has been a push for the Interactive Gambling Act to be updated. Makes Sense.
Financial Counselling Australia recently brought out a report about problem gambling, concluding amongst other things, that bookmakers giving credit to punters should be outlawed and that every bookmaker should have a opt out option. I'm all for that.
But it seems that whenever laws need to be changed, vested interests come to the fore. More recently, at least according to media reports, limiting or banning Australian punters from betting offshore could well be put into the equation. I don't need to tell you what bookmakers we are talking about either – just think Asia, Caribbean, USA and Europe, probably in that order.
Tabcorp has come out swinging. They said that "The rise of unlicensed offshore betting in Australian racing and sport needs to be addressed." Sure but why? They continue, "Unlicensed offshore operators are not regulated to Australian standards and that poses risks to consumers and the integrity of sport and racing"
Ahh so I get it. Tabcorp are only interested in the welfare of Australian punters? The same punters that they earn a living taking money off? The same punters that they will happily allow problem gamblers bet their life away? The same punters that they are happy to give whatever credit they want to punters who clearly have no means to pay it back?
Give me a break. Tabcorp, and presumably all other Australian bookmakers, want to restrict Australian punters access to offshore bookmakers because they want to eradicate competition. Nothing more, nothing less. For them it is a pure business decision.
Sure they might be slightly upset that these offshore companies, whilst not being allowed to advertise in Australia, are not paying their due taxes to the government, but answer this question, Why would a punter in Australia bet offshore anyway?
The answer is simple. They provide a better service.
Either their odds are better, or they are allowed to bet, or they are not banned or limited. If Australian corporate bookmakers didn't ban, limit or reduce odds for Australian punters, then I'd say we'd be quite happy betting into the Australian websites. However this is not the case.
Corporate bookmaking Australia wants to ban successful Australian punters and then ban them from betting anywhere else. How's that for a free country?
Clearly the Interactive Gambling Act needs to be changed and updated, but if only the Corporate bookmakers have a say in it, this is no doubt what will happen.