2015 Tennis Season and last years analysis
Model
,
Sport Models
|
admin
| January 3, 2015 at 8:54 am
---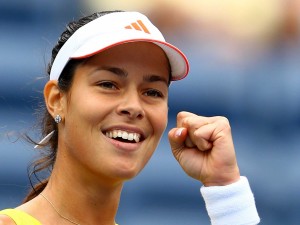 The 2015 tennis season is about to start this weekend, and once again Sportpunter will be releasing their high quality predictions for every match, including qualifiers and challengers. The Sportpunter tennis model is one of our oldest and most successful spanning over 12 years.
Every single year (with the exception of last year – and we will go into detail about that), our ATP h2h model has made a profit. And whilst we haven't had great success with women's h2h betting of late, we have made a profit in every year betting the line in each of the three years we have been predicting for.
Totals betting continues to impress, with the ATP model making 5.3% ROI from 3186 and in three years, with profits every year. Similarly with WTA, a 6.2% ROI has been made in the last three years (all with profit) from 2387 bets. Clearly our totals model is superior to everyone else's.
However, with further analysis we can produce greater profits or at least stem the tide on losses. Whilst last year's ATP h2h bets were quite disappointing, we have improved the model with some very important variables, which have proved to be significant. But also when analysing last year's data we can see that the majority of the losses occurred when betting on underdogs. Whilst with WTA h2h betting, the underdogs did us well, making 9.2% ROI from 523 bets when the probability was less than 50%.
Strangely, it was betting on favourites in the line betting that was particularly useful in the women's game. We made 5% ROI from 936 when the line for the match was less than zero. This could well be due to our analysis of certain players in the women's game who have the ability to dominate and win easily, as opposed to those who struggle through victories.
We talked about how good the ATP and WTA totals model is, and whilst the majority of profits came from betting unders, overs still was profitable throughout 2014.
All the analysis can be shown on this link here, on the right hand side under "2014 Analysis"
With the long term betting history behind us, and with still great results betting the tennis, there's no reason why you shouldn't jump on board, or resubscribe for 2015.
Subscriptions are now open, and as previously said, the tennis season starts now with predictions already on the webpage
Click here for all the information with regards to the 2015 subs.