Free European sports predictions
Model
,
Sport Models
|
admin
| December 18, 2014 at 9:55 am
---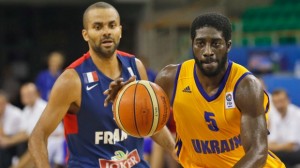 If you are new to Sportpunter, or even if you have subscribed for a long time, then you might not know of some of the FREE predictions that we offer.
European Basketball has always been free on our website and the results so far this year have been fantastic. This is our fourth year in a row that we have had predictions for European baseketball, and we have had an incredible last three weeks. We've made 20% ROI from 236 bets on totals, and we do have a long term successful record. All betting histories and current predictions which are updated at 6.15pm (jpg at 6.10pm) are available here:  http://www.sportpunter.com/sports/basketball/euro/
European Ice Hockey is also free of charge and been equally if not better performing. Our model has made 7% ROI betting on the line for 835 bets in the last 2 months. For totals betting, we have made 10% ROI from over 1100 bets since mid September. This also is our fourth year of predicting for European Ice Hockey and the free predictions and betting histories are shown here: http://www.sportpunter.com/sports/ice-hockey/euro/
Make sure you download the excel calculator and read through some of the betting analysis.
Best of punting luck
Jonathan