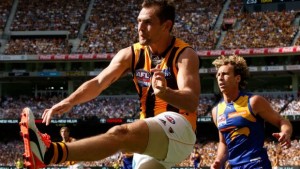 Hi Guys, just a quick note to remind you that the AFL season starts on Thursday.
Over the years we have had an amazing record as shown here. The last 7 seasons has seen us record over 15% profit on turnover betting the line.
Incredible stuff. Last year we recorded a 6.3% POT, but astute punters will remember that I did not recommend any of the suggested bets in round 23 (one round before finals), due to motivational factors of teams (teams resting entire teams, dead rubbers etc. etc.).
If you were to follow that advice, then the profit on turnover increases to 11.4% for the year.
AFL betting has been Sportpunter's bread and butter, and our previous articles have suggested that a lot of the profits come in the early rounds as shown here: http://www.sportpunter.com/2014/03/afl-profits-round-by-round/
So make sure you sign up for 2016, as places could well be limited.
Click here for all the information and statistics: http://www.sportpunter.com/sports/afl/