AFL Season set to start this Thursday
Model
,
Sport Models
|
admin
| March 30, 2015 at 11:44 am
---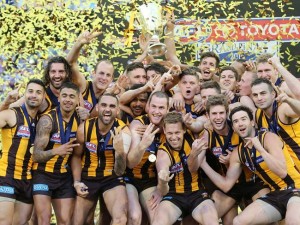 The AFL season starts this Thursday and once again Sportpunter will be making predictions for it every weekend. No doubt that the AFL is our number 1 model, and the results are there to prove it.
As shown on this betting history link, we have made 12.5% ROI from 1431 bets since 2005 betting on the line, and 11% ROI from the last 2258 bets betting h2h since 1999. More recently the results have even been better with 16.2% ROI made betting the line in the last 6 years.
Last year we wrote an article saying that the period where most profit is made is in the first few weeks, so now would be a great time to get on board before the season starts on Thursday.
Get all the info and subscription option on the Sportpunter AFL webpage