Euro Basketball analysis: line betting
Model
,
Sport Models
|
admin
| January 12, 2015 at 3:28 pm
---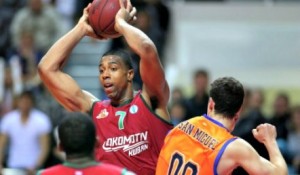 We previously analysed the h2h betting for European Basketball, and in this article we will have a look at the handicap, or line betting.
As shown on this link, our line betting model has made 3.5% ROI betting overall. Though looking closely, it clearly doesn't make a profit where the probability is less than 60% to beat the line. This indicates that smaller overlays are not profitable, which is clear when looking at the overlay table. Line bets with less than a 20% overlay have resulted in a 0.5% loss on investment, whilst betting on the line with overlay greater than 20% has produced a 6.6% return on investment from 2169 bets.
Similarly to the results found in h2h betting, the line model doesn't seem to perform when the line is 5 or greater. In other words it struggles betting on underdogs. Perhaps a minimum overlay of 50%+ is required to bet on teams when their line is greater than 5, but this is only from a small sample size.
A 7.5% or 20% minimum overlay might be preferable overall, and whilst profits might not increase much because of these adjustments, the return on investment will.
Shown here is a list of how each league has gone betting on the line, where bets on Austrian Bundesliga have produced the best results.
The next article will look at European Basketball totals betting.