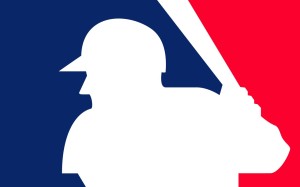 In case you didn't realise, Sportpunter have a new MLB model, and predictions have been going up daily as shown here: http://www.sportpunter.com/baseball/members/currentbets.htm
More information including probability of totals going over and under, suggested bets etc. will be added. A betting history will start as well.
Updates at this stage might be a little haphazard until everything settles down and I get into a rhythm. It must be known that the model is far from complete, but the early stages are in progress.
I've had a chance to backtest the model using the 2014 data as a hold out sample, and the following are the results.
The backtest is based on a $1000 bank, fully Kelly, 5% minimum overlay and uses closing prices at an average book of 1.943 sides. So some punters, if betting early or choosing a range of bookies should be able to get better prices and up their return. Here are the initial results:
h2h betting: 211 bets, $17.4k bet, -2.8k profit, -16.2% ROI
totals betting: 244 bets, 30.1k bet, 5.7k profit, 19.0% ROI
The h2h betting loss was kind of expected. I don't take into consideration the team batters at the moment, only the pitchers. Every team has the same HGA (which obviously isn't true), and a number of other factors. I will be updating the model for h2h drastically and will provide updates in the forum about how it is going.
The totals model has different stadium ratings, and a number of other factors. So it is quite encouraging at the moment. Obviously I don't expect to be hitting 19% ROI on totals all the time, but the fact that it is positive is a great sign. I personally know that I am very good at predicting totals in all of my models.
More to come on this soon.
But keep in mind that it is a very small sample size.