2011 Triple J Hottest 100 – who will be this years winner? Predictions and odds
Blog
,
Gambling Blog
|
admin
| December 15, 2011 at 11:01 am
---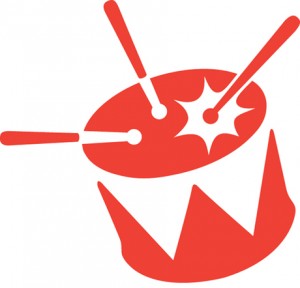 Could Gotye's Somebody that I used to know be the biggest favourite of all time in hottest 100 history? Sportingbet opened up the song at 1.25 and it was quickly backed into 1.15, with the all other songs category at 5.00.
Perhaps the closest year where we saw the favourite galloping lengths ahead was in 1998 when The Offspring received more than twice as many votes for their song Pretty Fly (for a white guy) than Ben Lee who came in second spot. A great song, but one that was detested about a month later. It was all about timing that got the Offspring to first position, something that Gotye doesn't have up his sleeve. Songs released later often do better, and Gotye's Somebody that I used to know, was the second, but lead single of the album released in July.
That being said, Gotye did win the main J award just recently for the best Australian album, and it does seem hard for someone else to take the mantle in this years countdown.
So what other songs are a slight chance to knock Gotye off the top spot?
Boy and Bear with their song Feeding Line are probably the most likely to finish runners up, whilst Sparkadia's Mary was often played on triple J. Art vs Science will no doubt round up the top 10 as per normal whilst the heavy dark electronic beats of Skrillex could do anything. They could finish top 5, or miss the top 100 altogether.
Speaking of top 5's, no doubt closer to Australia day 2012, some of the books will open up top 5 and other betting options, so stay tuned for an update.
edit: Sportsbet have now realeased odds with Calvin Harris second favourite at 6.00 for feel so close, and boy and bear third favourite at 7.00 for feeding line. The full list of odds is available here, but I fear that the bet for the winner is almost a donation outside Gotye.
But if you want a really good list, then check this out. kBuck from bigfooty came up with his prediction list of the hottest 100 songs based on several variables like number of times played, you tube hits, previous bands record and his own expertise from listening constantly every day to triple j.
It's an awesome list. The only thing I'm disappointed in is that there is no songs from English electro duo Lamb. Their album 5 was my album of the year, but unfortunately, and a little surprisingly was never played on the j's.
Check out kBucks predictions below:
Gotye – Somebody that I use to know (feat. Kimbra) (1)
Boy and Bear – Feeding line (2)
Skrillex – First of the year (Equinox) (3)
Sparkadia – Mary (4)
Art vs Science – With thoughts (5)
Example – Changed the way you kiss me (6)
Florence and The Machine – What the water gave me (7)
Skrillex – Scary monsters and nice sprites (8)
Kimbra – Cameo lover (9)
Bon Iver – Calgary (10)
360 – Killer (11)
Calvin Harris – Feel so close (12)
Drapht – Bali party (13)
Calvin Harris – Bounce (feat. Kalis) (14)
Skream and Example – Shot yourself in the foot again (15)
Lana del Ray – Video games (16)
Kayne West and Jay z – Otis (17)
City and Colour – Natural disaster (top 10) (18)
Flight Facilities – Foreign language (feat. Jess) (19)
360 – Throw it away (feat. Josh Pyke) (20)
Architecture in Helsinki – Contact high (21)
The Wombats – Techno fan (22)
Emma Louise – Jungle (23)
Grouplove – Tongue tied (24)
The Grates – Turn me on (25)
Boy and Bear – Milk and sticks (26)
Benny Benassi ft. Gary Go – Cinema (Skrillex Remix) (27)
360 – Boys like you (feat. Gossling) (28)
Gotye – I feel better (29)
Ball Park Music – All I want is you (30)
Boy and Bear – Part time believer (31)
Seeker Lover Keeper – Even though I'm a woman (32)
Austra – Lose it (33)
Luke Million – Arnold (34)
The Wombats – 1996 (35)
Owl Eyes – Raiders (36)
James Blake – Limit to your love (37)
Grouplove – Itchin on a photograph (38)
City and Colour – Fragile bird (39)
Ellesquire – On the prowl (40)
Ball Park Music – It's nice to be alive (41)
Nero – Me and you (42)
Art vs Science – A.I.M fire (43)
Cosmo Jarvis – Gay pirate (44)
Bluejuice – Act yr age (45)
Big Scary – Gladiator (46)
Drapht – Sing it (47)
Cosmo Jarvis – Sure as hell not Jesus (48)
Joe Goddard – Gabriel (feat. Valentina) (49)
Example – Stay awake (50)
Kimbra – Good intent (51)
Alex Metric – End of the world (feat. Charli XCX) (52)
Florence and The Machine – Shake it out (53)
Foster The People – Call it what you want (54)
Nero – Promises (55)
My Morning Jacket – Holding onto black metal (56)
Lykke Li – Rich kid blues (57)
The Jezabels – Trycolour (58)
New Navy – Zimbabwe (59)
Seeker Lover Keeper – Light all my lights (60)
Art vs Science – Higher (61)
Little Dragon – Ritual union (62)
Friendly Fires – Hawaiian air (63)
Aston Shuffle – Start again (64)
Mantra – Got me wrong (feat. Parvyn Kaur Singh) (65)
Joelistsics – Glorious feeling (66)
The Drums – Money (67)
The Jezabels – Rosebud (68)
M83 – Midnight city (69)
The Panics – Endless road (70)
Illy – Cigarettes (71)
Justice – Audio, video, disco (72)
Friendly Fires – Live those days tonight (73)
The Rapture – How deep is your love (74)
The Living End – The ending is just the beginning repeating (75)
Kele – What did I do (feat. Lucy Taylor) (76)
Oh Mercy – Stay please stay (77)
Kasabian – Days are forgotten (78)
Calling All Cars – Reptile (79)
Hunting Grounds – In colour (80)
The Strokes – Under the cover of darkness (81)
Hermitude – Speak of the devil (82)
Kimbra – Two way street (83)
Mr. Little Jeans – The suburbs (84)
Husky – History's door (85)
Loon Lake – Bad to me (86)
Seeker Lover Keeper – Rely on me (87)
Katalyst – The clapping song (Feat. Coin Locker Kid) (88)
Radiohead – Lotus flower (89)
Eskimo Joe – Love is a drug (90)
Matt Corby – Brother (91)
Pnau – Solid ground (92)
SBTRK – Wildfire (93)
Papa vs Pretty – Darkest way (94)
Yuksek – Always on the run (95)
Vents – History of the world (96)
The Aston Shuffle – Won't get lost (97)
Noah and The Whale – L.I.F.E.G.O.E.S.O.N. (98)
Snakadaktal – Chimera (99)
San Cisco – Awkward (100)