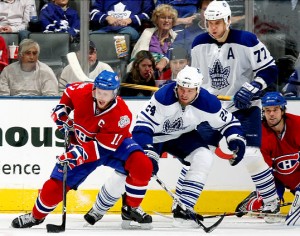 Ice Hockey – NHL
The ice hockey season is on us again, and NHL is set to start on October 6th, in just three days time. Sportpunter will be giving out their predictions as per normal, and a full analysis of the NHL will appear on the website before the start of the season.
Last year we made 5.8% ROI from over 330 bets for the year, and our total record since 2005 stands strong at 6.3% ROI from over 2500 bets. Full betting history shown here. This year will be hopefully as good as the past years, and you can sign up for 2011/12 at this link.
Australian Basketball – NBL
Australian Basketball starts this Friday the 7th of October with the blockbuster of Melbourne vs Sydney. Sportpunter are once again giving out predictions for NBL with the added advantage that line betting predictions will also be given. Last year we failed to calculate the new team Sydney, and their level as accurately as we liked. This saw us have a loss in the head to head market, but the totals market made a very substantial 9.4% ROI from 90 bets.
All in all, since 2006/07, we have made a staggering 11.5% ROI betting head to head, whilst totals has made an extremely impressive 8.7% ROI. Full betting history shown here. Numbers like this prove that whilst Australian Basketball might be a small sport, the market is largely inefficient, and as Sportpunter clients, you have the ability to make the most of it. Click on this link to subscribe or view the options.
Best ever week of NFL
Whilst I haven't calculated the results from last nights NFL, last week was surely the best ever week that our predictions have ever had. We correctly won the line from 9 of 10 bets, including some massive overlays. Totals recorded a small win to add to that as well. Line betting so far this year has made 13.6% ROI, and totals betting has kept in with the long term trend, picking up 19% ROI. Betting history shown here.
Amazing signs for the NFL model, and the best news is that it is a free service. Click here to find all the details about how to get your free subscription to the NFL model.
Pick of the day
For those not following Sportpunter's pick of the day, you should be. Whilst we only give out between 1 and 5 picks each week, the record so far has been at a 20% return on investment. That's 20% per bet, not overall, which means that had you been following your bank size would be well over the 20% mark. Follow Sportpunter on facebook or twitter to get your free picks of the day.
AFL Wrap up
Well the cats are the premiers in 2011 and it's been another big year betting at Sportpunter. Whilst it is interesting that head to head bets failed to make a profit, line betting went through the roof again with big profits. A 13.7% ROI profit was made betting the AFL which makes the last three years all achieving a profit of over 13% ROI each year, and five of the last 7 years, achieving a profit of over 10% ROI.
In fact in total the profits for line betting since 2005 are at 10.3% ROI from nearly 1000 bets. So big are the profits, that had you started with a $10,000 bank back in 2005 and bet a very conservative 1/10th Kelly, only changing your bank size at the end of the year, you would now have over $50,000. Had you been at 1/5th Kelly, then you would have turned your $10,000 to over $170,000.
Of course not everyone would have the same results due to different odds being matched, and some preferring not to bet on certain matches, but the results are there, and you can't argue with the stats.
The AFL model will be back next year, bigger and better than ever.
Make sure you also check out the free soccer predictions, as well as the free golf predictions which are also making big profits: 9.1% ROI this year to date from over 1500 bets! The forum is there to chat amongst other Sportpunter friends about your betting and the picks.
Best of punting luck
Jonathan Lowe