Sportpunter Soccer Model: One Year On
Blog
,
Gambling Blog
|
admin
| October 5, 2010 at 2:46 pm
---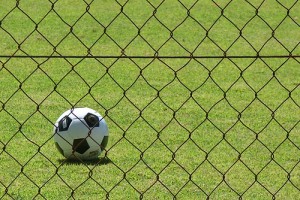 Sportpunter's soccer model has been going live now for just over one year, and we thought it might be good to have a look at the results.
Since the 14/9/09 which is the date that we started going live, the 12 month year resulted in 9624 bets for 3050 winners at 31.7% success rate. That's a lot of betting, at an average of 26 bets a day. Some people might be turned off by betting so much, but it's all about turnover. Over these almost 10,000 bets, a 2.8% ROI was made betting on head to head, which is an extraordinary figure.
Similar, but not quite as good results were found betting on the totals. 7228 bets were made for 3527 wins at a rate of 48.8%. A $9591 profit was made at a rate of 1.0% ROI. Still a nice win.
The fact that totals had a hit rate of less than 50% success and returned a profit indicates, that considering that most odds are around even money, a great minimum overlay could result in greater profits.
In February, I wrote some articles about the minimum overlays based on certain leagues. Since that time, in the same period as above, the soccer model has gone very well in this area.
Betting on head to head has resulted in 3765 bets for a %ROI of 2.2%. This is slightly lower than the overall head to head period as given above, but a lot higher than the head to head results since February for all leagues. Totals betting improves significantly when analysing by league. A 2.3% return on investment was made from just over 1000 bets. Interestingly, it lost 0.9% ROI betting on the overs during this period and won a staggering 4.9% ROI from 651 bets on the unders.
Long term sportpunter clients will all know that the smart money is almost always on the unders for almost all sports.
So a simple sportpunter soccer model, encapsulating all the big leagues, can make some serious dough. Sure 2% ROI isn't a huge win, but most professional punters go by that sort of return, and with 5000 to 10,000 bets a year at this return, then really you should be laughing.