Why Essendon should lose their premiership points
News
,
Sport News
|
admin
| August 26, 2013 at 9:05 am
---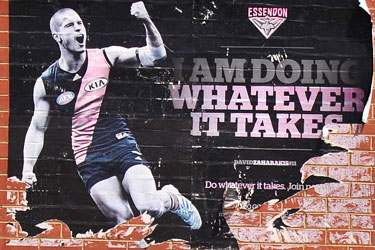 Whilst the AFL are deliberating about what penalties to hand down to Essendon, there is talk about if Essendon should lose their premiership points and give up the year, so as not to lose draft picks the following years.
Personally I think they should lose points and draft picks, but if we let the stats do the talking, then it's a no brainer that they should lose their points. At the moment our simulation rates Essendon only a 1% chance to win the premiership. Without James Hird as coach it seems extremely unlikely that they will be able to go all the way. So why not give up the points and have a better stab at it in years to come? If their percentrage chance was over 5%, like I rate the top 4 sides, then for sure, losing points may not be advantageous, but at 1%? It surely is.
And should they lose their points, this makes way for some of the other teams in the lower half of the competition.
Should Essendon lose all their premiership points in 2013, then my simulations give Carlton a 66.7% chance to make the finals. North Melbourne will have a 23.8% chance, Brisbane a 4.5% chance, Adelaide a 3.8% chance, and West Coast a 1.1% chance. West coast really have to thrash Adelaide and hope that Carlton, Brisbane and North lose. They also have to hope that Carlton get slaughtered against Port Adelaide.
As for premiership, I would be giving Carlton a 0.6% chance, and North Melbourne a 0.4% chance and Port Adelaide a 0.2% chance of getting the top prize.
Not much of course, but it's still something. But perhaps a something that Essendon should give up.