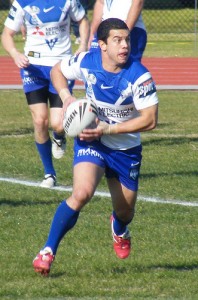 The NRL season for 2011 starts this weekend and Sportpunter will be providing the predictions once again.
But first, a little pre season analysis. We previously showed that there is a massive bias in odds against the outsiders, so much so that backing the large dogs in NRL proved to be very profitable over the years. So has this trend continued last year in 2010 or is the market adjusting for it?
Once again our analysis showed above, that backing dogs with odds of 4.00 or more had big profits despite only 11 times this occurring. Of the 116 times that the odds of a team were 2.5 or greater, a 13% ROI profit was made betting to win $1000.
Conversely, backing a team at 1.40 or less would have lost a punter 18% ROI on 33 bets, and backing all teams to win $1000 on odds of 1.65 or less would have lost the gambler $26,888 at -8% ROI.
So what is pretty clear, is that the bias is still there for NRL. Our only hope is that this trend continues and we have a good year with Sportpunter's suggested bets!
Click here to view or subscribe to Sportpunter's NRL model.