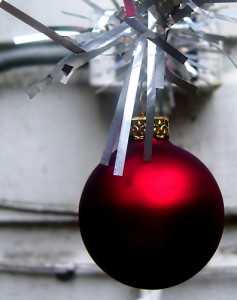 Merry Christmas to all our sportpunter gamblers! To celebrate Christmas, we are giving a 10% discount for the Sportpunter all sports subscription for 2011. If you register before the 25th of December you will get the discount.
Well done to Jason Boyd who won a free AFL subscription for being a fan and posting the most comments at the new sportpunter facebook page. You too can become a fan. Click here to view the webpage: http://www.facebook.com/pages/Sportpunter/162437893783053?v=wall
Pick of the Day
Also on the facebook webpage is the pick of the day. Around 4-5 times a week we will be giving out a pick that comes from some of our best models. It's a great way for new punters to follow the sportpunter predictions. A betting history will be provided to show how the picks are going each week.
Basketball Totals Betting
For those who are following the free NBA Basketball picks, you would be very happy to see that from over 250 bets this year, we have been making an extremely impressive 12.9% ROI. This means that even at a conservative 1/10th Kelly, you would have already more than doubled your bank. Pretty impressive for free predictions. Get all the betting history and free predictions here.
Check out my latest article about hedging a bet inplay. Is it worth while to hedge or not? The tennis season will start shortly after Christmas, with both models being massively updated. The golf season will start shortly, and soccer is forever continuing.
Merry Christmas to all, and have a great and profitable new year!
Jonathan