American clay court bias in tennis
Blog
,
Gambling Blog
|
sportpunter
| April 7, 2010 at 2:04 pm
---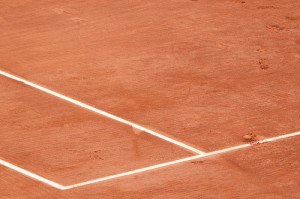 Clay season has arrived in the tennis world and don't the Europeans and South Americans love it. The British, Americans and Australians hate the red top, so much so that in Australia for example, the French Open is the only grand slam that isn't televised. The Americans are getting into the clay court a little more now, they even host their own tournaments on clay from time to time, but even still, good players on Hard court are almost always overrated on the red top.
People just believe that Andy Roddick and other great American players will be just as good on clay, but quite often we see such great serving talented players losing to otherwise unknown Spaniards and Frenchmen.
So just to prove the above point, here is a simple example. I've managed to source all the matches that Top 500 ranked Americans have played non Americans on clay. How would we have gone had we simply backed the American to win $100 or backed his opposition.
When backing the American to win $100 we would have lost a total of $1928 from a turnover of $38,600. So a 5% ROI loss there, which sounds pretty standard.
But when backing the non-American to defeat the American on clay for $100, we made a profit of $1464 from $104,600 turnover. That's a profit of 1.4% ROI.
It's not huge, but it shows that the bias is there. In fact, if we look at all the clay tournaments that are not played in America then the result is even more exaggerated.
Backing Americans to defeat non Americans away from home on clay, resulted in a loss of $2,143 from $25,260 turnover. That's an 8.5% ROI loss. Whilst backing against the American to win $100 would have profited $1,419 from $94,000 or 1.5% ROI.
So the bias is there. People just cant comprehend that such a great American, Aussie or Brit can really be so terrible on clay.
It's a completely different game.