Tax Free Tasmania
News
,
Sport News
|
sportpunter
| October 12, 2009 at 1:47 pm
---
Tasmania has stepped u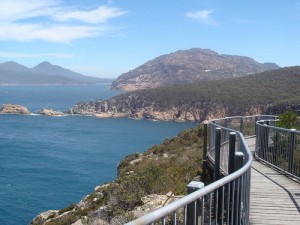 p the bookmaking race by giving tax free incentives to Tasmanian bookmakers. Tasmania has always been ahead of the rest of Australia when it comes to gambling, having the first casino and being partners with betfair. Recently northern territory and the ACT has welcomed Australian bookmakers, but with tax incentives in the UK for example, Canbet is one among a few that have travelling to London.
The only company spitting chips is strangely enough, betfair, who currently pay a 15% tax rate in Tasmania. The tax free fee is estimated to save bookmakers almost a quarter of a million per year, and this means we might well see either bookmakers heading down to the apple isle, or relaxed tax laws in the remainder of Australia.
What does it mean for us gamblers? Well better competition is great for us, and with bookmakers paying less tax, this means that we should see better prices or at least better signup options. Either way, weakening of any governmental influence on gambling has got to be good.